Although Claremont is situated only a few minutes easy walk from the City Centre, it is in a very private, quiet and peaceful wooded area. There is ample parking and the St. Leonards' "village" shops are close by.
Claremont was originally built in 1967 as a typical brick bungalow. In 2003 it was extensively modernised in the "Grand Designs" style and a 2 storey extension was added. It is this extension that houses the 2 purpose built accommodation units.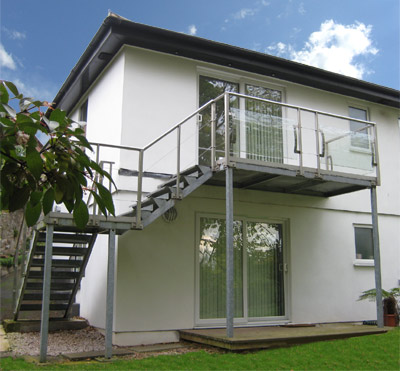 The rooms have underfloor heating, a filtered air heat recovery system and free wireless internet connection. In the design, light was considered an important factor and both the studio room and the lounge of the apartment have triple aspect windows.
All rooms overlook a lawn and mature trees. There is wild life aplenty including foxes, rabbits, squirrels, hedgehogs, all manner of birds, frogs and newts.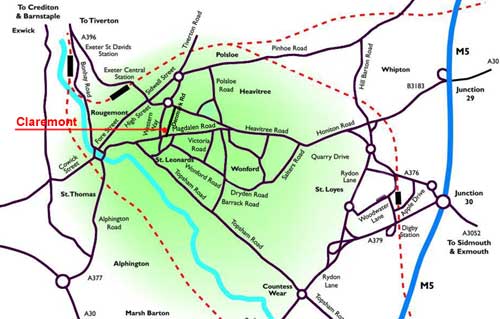 Claremont is situated at the Magdelen Road end of Denmark Road and is located down a drive between Denmark Court and the historic Almes Houses.
Prices from £350 - £700